Recommendations
This page contains the titles that I'd recommend to anyone who loves NA, YA, contemporary and historical romances. I may also add the occasional thriller here (I am a Dan Brown fan!), but since I'm mostly reading contemporaries and NAs now, these are the kind of books you'll find in this list.

I am just in love with this series! JA Redmerski is my official author crush. I love the way she writes, there's just something poetic and epic about she pens lines, scenes and character emotions. I cried buckets over these three, most especially with Song of the Fireflies (it may have started slow for me, but 50% up just
rocked
me!
This series came at a time when I was starting to get immune to torrid romances with very steamy sex scenes. The Slammed series may not have the steam factor, but it is still equally passionate--about romance, life, and also death. Another reason why I love this series is that I can let my younger sisters read them without any worry at all. These books are just wonderful, and they prove that a love story doesn't have to have lots of sex to be memorable.
This series will always be dear to my heart. It's honestly a simple love story that just got a bad rep. I was 17 and nearing major exams during my second year in college when I first read them, so the timing was very appropriate. I know though that if I read them now that I'm older I wouldn't have been able to appreciate them as much. But that's not what happened. I won't ever forget how
kilig
I was when I read all about Bella and Edward. It introduced me to YA and Paranormal genres. Plus, I really do believe it was because of this series and Stephenie Meyer that the YA Paranormal Romance boomed. She inspired other women to begin writing about young people falling in love. So many of today's bestseller romance authors would admit to being inspired to write after reading this series. The genre grew bigger, and eventually writers drifted away from paranormal and back to contemporary. Now we have the New Adult genre. :) Call me out if I'm wrong, but it is my observation that YA, PR and NA grew to what it is now because of the Twilight series.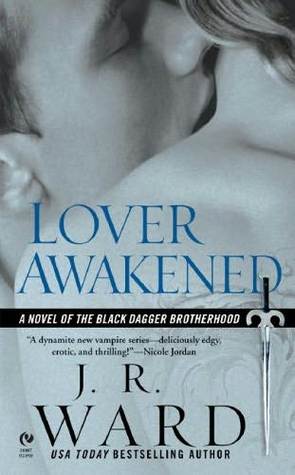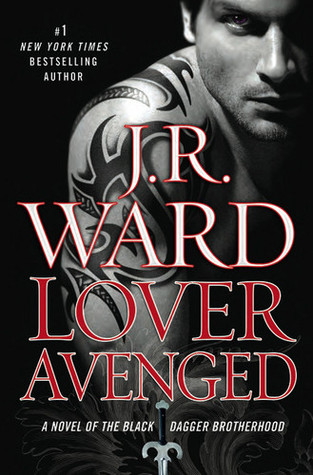 12 books and counting! The Black Dagger Brotherhood is the longest series I'm following, and the only PR at the moment. My favorite Brother is John Matthew! But I also love all of them so much. Just as Twilight came to me at an appropriate age, I became aware of this series after I graduated in college. I was looking at Twilight reviews on Amazon, I think, then I saw the cover for Dark Lover. I was immediately intrigued. By then the first seven books were already released and there was lots of buzz for the eighth, Lover Mine. Incidentally, this is JM's book and I loved it the most. The Warden (as what we fans affectionately call her) wrote him a very epic story. The merging of past and present, the interplay of recollections and present scenes was done
beautifully
, it was just GRAND! :) Of course, if you ask any die-hard fan which book is the best, that would depend on who their favorite Brother is!