Release Date: December 10, 2013
Book 1.5 of the Fall Away Series
***This novel contains graphic sexual content and harsh language. It is only appropriate for adult readers age 18+.
Have you ever been so angry that hitting things felt good? Or so numb that you actually felt high? The past few years have been like that for me. Traveling between fury and indifference with no stops in between.
Some people hate me for it, while others are scared of me. But none of them can hurt me, because I don't care about anything or anyone.
Except Tatum.
I love her so much that I hate her. We used to be friends, but I found out that I couldn't trust her or anyone else.
So I hurt her. I pushed her away.
But I still need her. The sight of her centers me, and I can pool all of my anger into her. Engaging her, challenging her, bullying her...they are my food, my air, and the last part of me that feels anything human.
But she left. She went to France for a year, and came back a different girl.
Now, when I push, she pushes back.
I can't tell you how much I want to have this book, in my hands, right now if possible, so baaaaadd..!!
I love, love, LOVE Bully. Some readers may take offense on the storyline, but for me I it was great. I always had a thing for childhood friends becoming lovers, as well as former enemies turning to lovers.. Bully had that both!
If you haven't read Bully yet, go go go now, I'm pushing you out to get your copy! It's
on sale for only $0.99
until next month, plus proceeds will go to charity too!
ALSO!
I'm practically stalking Penelope Douglas's Facebook fanpage (and I recommend you do too! Aside from updates on Until You and the rest of the books in the series, she posts the funniest things about her job, her students, and her husband. I swear, us fans put her on our notifications just so we don't miss out on the daily funniness of Mr. and Mrs. Douglas!) and she posted this yesterday, November 19:
***I will be releasing Until You early. Still finishing up final edits, but you'll have it by Dec. 10...at the latest:)
So we're probably getting this earlier than December 10...!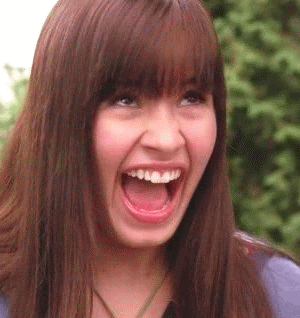 I am sooo excited!