Christmas is just around the corner....! Only 15 days left before Christmas, and what better way to heat things up this cold season than to snuggle with two of the hottest book boyfriends you can ever hope to meet??!

Introducing...
Yep, let's hear ya ladies!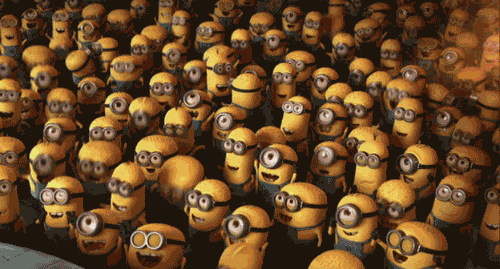 Fans of Fifty Shades of Grey, Bared to You, and Release Me will be hooked on Ruined, an electrifying journey of emotional and sexual discovery that pushes two damaged souls to their breaking point—and beyond.
He's the last man Chloe Girard should love . . . but the first she ever could.
Ethan Frost is a visionary, a genius, every woman's deepest, darkest fantasy—even mine. And, somehow, I am his.
He stole into my life like a dream. Turned my reality upside down and made my every desire come true—especially those I never knew I had. He demanded everything I had to give and gave me everything of himself in return.
But dreams don't last forever, and ours is no exception. Because my nightmares are darker, and my wounds deeper, than I could ever reveal. And as much as Ethan wants to protect me, the secrets we we share will only tear us apart.
Release Date: January 7, 2014
For fans of Fifty Shades of Grey, Bared to You, and Release Me comes an all-new erotic series of three enigmatic and powerful men, and the striking women who can bring them to their knees.
He is everything I crave, all I desperately want—and he is everything I can't have.
Evan Black embodies my every fantasy. He is brilliant, fierce, and devastatingly handsome. But he is also headstrong, dangerous, and burdened with secrets.
My family warned me to stay away, that I could never handle Evan's dark dealings or scarred past. Maybe I should have listened. Maybe I should have run. But our desire is undeniable, and some temptations you just can't fight.
And from the moment we touch—the passion between us consuming us both—I know that I will never be the same.
Wanted is an erotic romance intended for mature audiences.
Giveaway!
And to further celebrate the nearing release dates of these two hotties, here's an awesome giveaway for all of you!
Prizes include:
$50 Electronic Gift Card from eTailer of choice!
5 Net Galley Preview copies of RUINED by Tracy Wolff.
5 Net Galley Preview copies of WANTED by J. Kenner.
Grand Prize Winner receives a full print set of J. Kenner's Stark Trilogy and print copy of WANTED.
Grand Prize Winner receives a Holiday assortment of books. (Romance of course!)
a Rafflecopter giveaway
Be sure to check out the rest of the stops in the Hot Holiday Hunk Hop too!