Released On: January 28, 2014
I believe I belong in the minority with this rating because
Scarred Beautiful
has plenty of five and four star ratings on Goodreads, which I'm really happy for. It's actually a good book. My only problem was that the story didn't suck me in right away. I'm normally ok with slow buildups to the romance, but the buildup here was just too slow for me.
I'm going to get all these things out of the way first. So, I think I figured out why Matt and Fran's romance didn't capture me right away. At the beginning of the story, we learn that Fran is deathly afraid of riding airplanes. She has no choice though because she needs to attend a conference held in LA. Fortunately for her, her seatmate is a hunky dude who was nice enough to calm her down. Then they part ways in LAX, Fran goes to her hotel, and there she meets Matt. Matt is her bestfriend's brother-in-law, and he happens to be a representative of his company for the same conference as Fran is attending. With their respective best friends in tow (Peyton and Caleb), their romance blossoms for the duration of the girls' stay in LA.
The problem for me was this: Ryan (the plane seatmate guy) and Fran clicked too well. He was sexy and funny, and she was attracted to him too. Even after they parted ways and Matt entered the picture, my mind frequently returned to Ryan. I thought that Matt should have started out stronger. He is handsome, sexy, an excellent cook, incredibly caring and loving, a real family guy. I was already past the 50% mark, but I still couldn't feel the chemistry between him and Fran. It's not because they didn't jump in bed right away too, I really just couldn't feel the spark early on in the story.
So now, what did I like about Scarred Beautiful? First is the humor. What stopped me from not quitting on the book though was that there are many of funny scenes and conversations. They kept me going. I laughed out loud a lot while reading it, and in between those moments are rather steamy encounters.
Now that's number two! I have to give Beth Michele that, she writes excellent steamy scenes! They are indeed smokin'! And that's saying something because as I said, I didn't feel the chemistry between Matt and Fran until the second half of the book.
The writing was great too. It was very easy to read, and in spite of the dark past Fran had to suffer as a kid, and the losses Matt endured, it is generally a feel-good book. I like that Beth Michele took that direction given their background stories. It could have taken a darker, more angsty turn in other people's hands, but she concentrated on telling the developing love story between Matt and Fran instead of dwelling on the traumas they had with their respective pasts.
Their issues were not completely ignored in the story, though, and thank goodness otherwise that would have been unrealistic. Fran in particular is still affected by her trauma even if she's already 28 years old. She bears real scars on her body, and her past experiences with men had further discouraged her from forming intimate relationships with men. She gave it a shot once and was in a loving relationship with a special guy. Sadly, he was taken from her. Now with Matt, Fran held back. She didn't want to go through another round pain and humiliation should he turn away from her in disgust.
I didn't want you to see the ugliness and I don't want you to look at me and feel sorry for me. I don't need your pity.
This is also the reason why the romance was slow to build up. It's a good thing Matt is an excellent male. :) He really is. He is a gentleman who doesn't take advantage of Fran's vulnerability, and he says the right things to make her feel good about herself. I love it when he calls her "Sunshine" and "my little spark". <3
Is that what you think? That I see ugliness? ...Do you know what beauty is to me, Fran? It's not wrapped up in porcelain skin and eyes that sparkle. It's the human spirit that shines through... your soul, Fran, your soul is intact, and it's beautiful."
With the clock ticking on their relationship, both try to block out the fact that things are temporary and just live in the moment. Thing is, living in the moment is well and good until that wonderful moment disappears--and in this case, that moment disappeared when Matt pulled the stupid-hero-syndrome: running away because he was shit scared about his feelings for Fran.
I'm scared. The people I've loved most in my life, I've lost. I'm afraid I'm going to lose her too.
Read the book to find out how Matt corrected his brain-fart! Oh, and watch out for a hunky re-appearance...
The secondary characters are very likable. I do hope Peyton and Caleb get their own book. Like Matt and Fran, they have a thing that's unlikely to end too soon. Caleb's parents were a riot! Goodness, their offhand remarks about their sex life made me laugh out loud! Fran's mom is also a dear :) and I wish that real-life women like her find the love and happiness they deserve.
Oh, and one last thing...! You know those rare moments where a book or reference to the characters of a book are mentioned in another book? And if you happen to love that referenced book, you jump and squeal in excitement? That happened to me here!!! =D Beth Michele referenced The Edge of Never by JA Redmerski, one of my favorite books of all time! I loved those moments. I went to fangirl mode for a moment there! =D
I recommend
Scarred Beautiful
to those who appreciate long buildups to a sweet love story!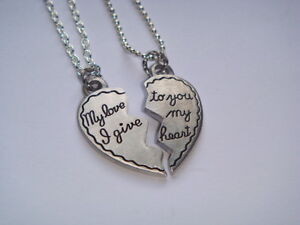 You mean something to me. Jesus Christ, Fran, don't you get it? I want to give you a fucking fairytale!
Buy links: Amazon US
| Amazon UK | Barnes & Noble
Synopsis:
Love believes in second chances.
Francis Heller lives with two truths. Love hurts and beauty is only skin deep.
With midnight black hair, moss-colored eyes, and traceable curves, Fran is the picture of beauty and confidence...on the outside. But deep down she is tormented. Not just by the jagged scars that line her body, but by the horrible memories that cloud her mind and haunt her dreams. The ones that make her want to flee from herself and from the devastating pain. The ones that cause her to placate herself with sex. Anything to make her forget. But for Fran, there's nowhere to hide from the darkness that swallows her whole.
Matt Dixon is the gorgeous brother of her best friend's fiancée. He's suffered losses of his own and isn't willing to let anyone in until his unexpected encounter with Fran Heller, the girl who challenges him and causes him to take a second look, not only at her, but at his own life.
But Matt has scars of his own.
Together can they help each other discover that second chances really do exist? That love doesn't have to hurt? Or has the damage they've both suffered cut too deep to ever heal?
**NA/Contemporary Romance with language and mature sexual content.**
Giveaway!
2- 15.00 amazon gift cards
2- e-books Scarred Beautiful
2- signed paperbacks Scarred Beautiful
a Rafflecopter giveaway
About the Author:
I am a wife, a mom, an author, and a lover of all things chocolate, well, anything sweet really. While stuffing chocolate in my face, I enjoy reading young adult and new adult novels furiously, and spending time with my husband and two adorable children who keep me on my peppermint pink painted toes. Those same children who inspire me to tell silly stories that cause hysterical giggles to tumble from their bellies. I love to laugh and love to have a good cry, especially after reading a novel that stretches my soul, one that makes me feel, and lingers in the corner of my heart. I'm a hopeless romantic and a happily ever after fanatic, and I love to write about LOVE. I began writing when I was in middle school, penning anything from short stories, to poetry, and then later moved on to write children's books. I have now endeavored into New Adult and Contemporary Romance novels and am loving every minute of it. My first novel, Love Love, was released in May, 2013.
Blog tour hosted by: