I thought I'd start this as an addition to my 2015 blogging resolutions =D No, actually this is entirely for my benefit because I want to keep track of the books I found interesting, but haven't yet read. LOL, kidding! On the other hand, I'm sure many fellow readers can relate to this: reading a synopsis, liking it, promising oneself to take note of the title (especially when it's still yet to be released), only to forget it and the author several days later.

This should be fun though! I've heard it many times, if you wish for God and the universe to give you what you are dreaming of, you need to be specific about them. This should do the trick!

So, here are several upcoming books I've read about that really piqued my interest. Some of them I have been looking forward to because of cruel, cruel cliffhangers.


Who doesn't like to read a romance with a fighter for a hero? Although Katy Evans' Real series is still top 1 for me, I always enjoy a good fighter romance. What really captured my attention here is the hero "was gradually growing deaf at the age of twenty-one." This gives me the impression that this will be an emotional story. I hope it will be told in the hero's POV, or just sections of it! It should be fascinating and potentially very touching to delve deeper into the thoughts and emotions of a person who is knowingly developing a handicap.
Lastly, I just fell in love with these lines in the synopsis:
"Every night, just before falling asleep, she sighs as a final conscious breath leaves her.
I think that's the sound I'll miss the most."
This is the fifth in the reading order for Penelope Douglas'
Falling Away series
. Ms. Douglas just clarified that this won't a novella **huge grin** but a full-fledged novel! Two things:
1.) I am a huge, huge fan of this series and the author. She rocks!
2.) The teaser at the end of FALLING AWAY makes readers want to have this follow-up book asap! A minor spoiler for those who haven't read book three yet: book one's Jared and Tate are facing serious personal issues that they need to resolve before they can continue with their relationship. I think the series has been leading up to this do-or-die kind of situation. These two people are still very young (only 18 and 19 when they got together) and therefore have a lot to learn about life and about themselves (Jared, especially). They need to grow, so to speak.
Don't worry though, BULLY fans. Ms. P. has reassured everyone (almost everyday since FALLING AWAY was released. Yes, us fans were that worried) that Jared and Tate will have an HEA. :)
The tables have turned. Now I have the power—and it's his turn to beg…
Tatum Brandt is gone. I'm someone new.
UPDATE:
Check out this video on FB
where Ms. P. reassures people about Jared and Tate... although honestly, my heart hurt a little bit more instead of feeling relieved. :( SO, if you're a worried fan, if you're a fan and you don't want to read it because you want to avoid the drama, just watch the video. She explains why the teaser is included in FALLING AWAY and more.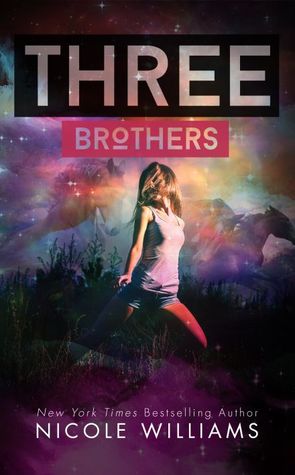 This book reminded me a lot of
Georgie
, a manga series that was adapted into cartoons. We had afternoon classes in grade school, so we'd watch this series in the morning. Thinking back on it now, I honestly wonder why the cartoon series was shown aired alongside
Princess Sarah, Snow White, Perrine, Cedric the Little Prince
and
Mary and the Secret Garden
, stories that are bona-fide child-friendly!
Georgie
was definitely soap-opera material, and its premise is similar to this book:
I grew up with three brothers. They weren't tied to me by blood, but our connection went beyond genetics or bearing the same last name.
I wonder if it's going to be as tumultuous as the manga/cartoons.
*Love this cover!* I have always been drawn to passionate, heartwarming love stories, and I found that this is usually the case for heroes and heroines who start out as friends/childhood friends (A SECRET LOVE by Stephanie Laurens), enemies (BULLY by Penelope Douglas), and friends of siblings, just like this book. The protagonists often start out unaware of each other's charms, but after a turning point they will start to look at each other more closely. That's when things become interesting. Now, when there is history and let's say one or even both protagonists are secretly in love with the other since forever, I am hooked. :) I really want to know if this book will make me fall in love with it as well!
He was my older brother's best friend.
He was never supposed to be mine.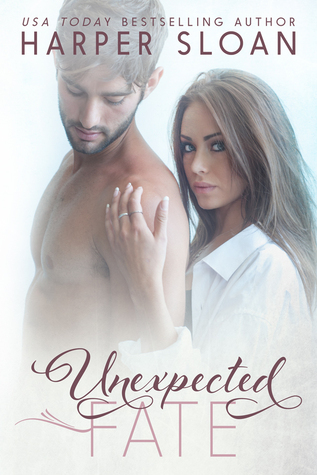 It is only to be expected that I'd want to read this book. This is the first of the second-generation characters from Harper Sloan's highly successful
Corps Security series
! This is about Cohen, the adorable boy who yelled about his dad's "wiener rings" and cried when his mommy had trouble giving birth to his younger sisters. I was honestly cooing over the fact that C-man is now grown up, just looking forward to reading how our boy is going to fall in love and to whom... until I saw
this teaser
.
Oh. My. God.
Yeah, he is all grown up now...!
Oh, and yeah! This story line is also a childhood-friends-to-lovers format! Again, one of my faves!
I've loved Cohen Cage since I was a small child. He's been my everything for the last twenty-two years. I've loved him through every girlfriend he's ever brought home. Through his college years and then mine. I've loved him through two deployments. And ever since the day I told him how I felt, he's acted like I'm a stranger.
Definitely, definitely
dying
to read this!
So, this makes up my January list of highly-coveted books. :) If you have other books to recommend, by all means let me know and let's see if they'll draw me in as well as the books in this list.