Release Date: September 2, 2014
Screwdrivered
Book 3 of the Cocktail Series
Another win for Alice Clayton!
SCREWDRIVERED
is a very entertaining read, one that old fans and new fans of this author will surely like. I just know that if I pick up a book in this series, I'll be having a good time reading it.
WALLBANGER
is still the funniest in the bunch for me, but this one is nonetheless very enjoyable too. It is narrated in Vivian's point of view, and I love that it does because she is such a likable, funny and quirky character. She has piercings and tattoos, a smart program developer and also an artist. She comes from a large and loving family with five older brothers and a father who worked hard to bring his family from a middle class existence to being a wealthy and prominent name in the software development industry.
Vivian is also a huge fan of romance novels. When she receives a phone call in the middle of the night from out of nowhere and is told that she inherited a historical house by the beach in Mendocino, California, the romantic in her immediately thinks that this is page one of her own romantic fairy tale.
It was incredibly fun reading Viv mentally running through the clichés of romance. There should be tension and conflict in the story. Good-girl heroines fall for bad-boy types like pirates and cowboys, who by the way must be handsome and ripppppeed. Viv's train of thought is really funny, especially when her mind veers off from real-life, real-time conversations and inserts ridiculous snippets (clichéd, of course) from romance books. I LOLed at the titles of the books she reads! As an avid romance reader myself, there were so many times I agreed with this characters confessions and realizations about her lack—and later the sudden budding—of romance in her life.
At first it's not clear who she will end up with: the hunky cowboy Hank or the pain-in-the-ass librarian Clark.
Viv is incredibly in lust with Hank. She literally turns stupid when he's around. With Clark, she turns into a playful prankster (no actual pranks, just a private game of baiting the librarian) from one minute to an infuriated homeowner the next.
Without a doubt, Clark is the more likable of the two. He can indeed be irritating, but he is also quite adorable! I imagined him to be a clean-cut, quite geeky but still good-looking guy who wears tweed jackets with elbow patches. He is also the director of the historic committee, and since the house Viv inherited is a registered historical landmark, he is always on her case about not touching the balustrades (those freakin' balustrades!!! Hahaha!), the walls, the wooden frames, the mantelpiece, etc… even if to the practical eye they are badly in need of replacement and should just be ripped down. He's not completely unreasonable, but it is funny reading their arguments regarding Viv's crazy aunt's house.
The romance doesn't build up quickly but I was entertained enough by Viv. There were two or three times though where I had to skim a page because her inner monologue and the narration of her activities for the day felt too much and unnecessary already.
Overall,
SCREWDRIVERED
was a quick, fun read! It's that lighthearted, a story that can just make you laugh and just relax. I love how Alice Clayton can insert sappy thoughts and ideas but they don't feel sappy at all when I read them. They just make me laugh and go, "gosh, that's so true!" This is a fun addition to the wacky series and the wacky characters of the Cocktail series.
Synopsis:
Readers back for a third round of the bestselling Cocktail series will enjoy a madcap romantic comedy about bodice ripping and chest heaving, fiery passion and love everlasting. Plus a dash of paperwork filing and horseshi—wait, what?
By day, Viv Franklin designs software programs. By night, Vivian's a secret romance-novel junkie who longs for a knight in shining armor, or a cowboy on a wild stallion, or a strapping firefighter to sweep her off her feet. And she gets to wear the bodice—don't forget the bodice.
When a phone call brings news that she's inherited a beautiful old home in Mendocino, California from a long-forgotten aunt, she moves her entire life across the country to embark on what she sees as a great, romance-novel-worthy adventure. But romance novels always have a twist, don't they?
There's a cowboy, one that ignites her loins. Because Cowboy Hank is totally loin-ignition worthy. But there's also a librarian, Clark Barrow. And he calls her Vivian. Can tweed jackets and elbow patches compete with chaps and spurs? You bet your sweet cow pie.
In Screwdrivered, Alice Clayton pits Superman against Clark in a hilarious and hot battle that delights a swooning Viv/Vivian.
Also within this book, an answer to the question of the ages: Why ride a cowboy when you can ride a librarian?
Here are the first books in this series!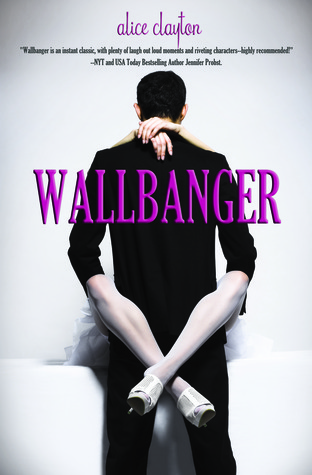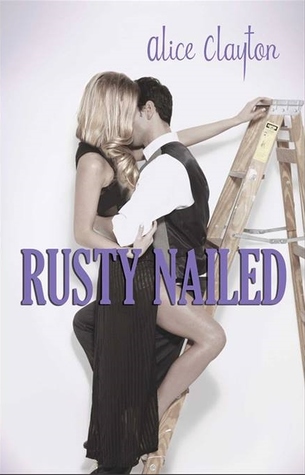 Book 4: Mai Tai'd Up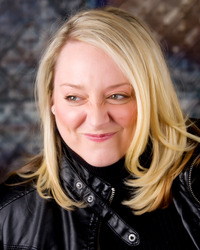 Alice Clayton is a novelist with an unholy love for her KitchenAid mixer. Making her home in St Louis, she enjoys gardening but not weeding, baking but not cleaning up afterwards, and is trying desperately to get her long time boyfriend to make her an honest woman. Hi sweetie!!
After working for years in the cosmetics industry as a makeup artist, esthetician, and national educator for a major cosmetics company, Alice picked up a pen (read laptop) for the first time at 33 to begin a new career, writer. Combining her love of storytelling with a sense of silly, she was shocked and awed to be nominated for a Goodreads Author award in 2010 for her debut novels, The Redhead Series.
Additionally, Alice loves spending time with her besties on Not Your Mother's Podcast, make sure you check them out at notyourmotherspodcast.com or over on iTunes. 3 women rushing towards their forties still acting like teenagers. A saucy little mix of sex, love, relationships, pop cultural, celebrity gossip and All Things Jake Ryan. Alice enjoys pickles, Bloody Mary's, 8 hours of sleep, and a good pounding.
**Thank you very much to Gallery Books for my eARC copy of SCREWDRIVERED!**