I'm thinking of starting "Wishlist" as a monthly post so that I can feature the books--new releases, already released and upcoming--that caught my eye. These are the books I'd love to have in my kindle or bookshelf asap =D regardless of whether I actually have time to read them or not. LOL, a girl can dream!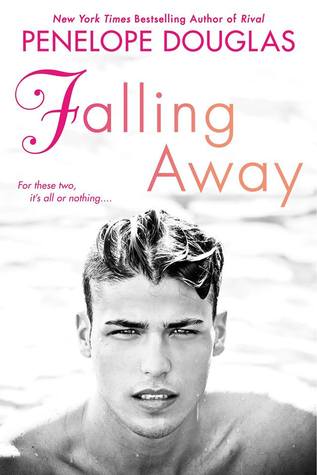 Jaxon is the guy she's supposed to avoid.
K.C. is the girl he won't let get away....
K. C. Carter has always followed the rules—until this year, when a mistake leaves her the talk of her college campus and her carefully arranged life comes crashing to a halt. Now she's stuck in her small hometown for the summer to complete her court-ordered community service, and to make matters worse, trouble is living right next door.
Jaxon Trent is the worst kind of temptation and exactly what K.C. was supposed to stay away from in high school. But he never forgot her. She was the one girl who wouldn't give him the time of day and the only one to ever say no. Fate has brought K.C. back into his life—except what he thought was a great twist of luck turns out to be too close for comfort. As the bond between them grows, he discovers that convincing K.C. to get out from her mother's shadow is hard, but revealing the darkest parts of his soul is nearly impossible.…
Debt by Nina G. Jones
I don't know what I was thinking when I hired someone to attack me. Maybe I was bored, or lonely, or there was a void so deep inside of me that I needed something explosive to fill it.
It was supposed to be safe. A thrill. A way to break through the monotony of everyday life. It was an illusion of danger that I could walk away from as soon as it was over.
Except that it wasn't. Because I had been in danger long before I ever invited it into my life.
———————
My mission is almost complete. The bubbling boil of vengeance that heats my blood might finally simmer.
She is the last piece of the puzzle. Once I destroy her, everyone who ever hurt me will have paid their debt.
It was supposed to be quick and easy, but as soon as I met her it got complicated.
Very complicated.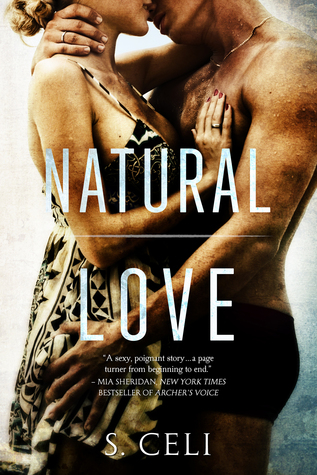 My whole life, I wanted one thing: to be the perfect son.
Growing up, I did everything my father required. Straight A's in school. Perfect manners. I forced myself to live up to his standards--standards that pushed the Chadwick family name to the highest rungs of society.
Over the years, we climbed so high that my father hoped we'd never fall.
If only he'd been right. With each successful year, the Chadwick family skeletons grew bolder and darker. Each member of my family had something to hide.
The secret Avery Jackson and I shared was the worst one of all.
She was the one person I shouldn't love--the one person I couldn't love. But I did. I loved Avery Jackson. I wanted her, even though a romance with her threatened everything.
It all felt so natural.
And that was exactly the problem.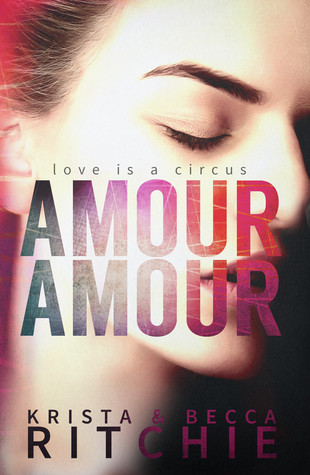 Amour Amour by Krista & Becca Ritchie
"Every day," he says lowly, "I hold a person's life in my hands. The circus is based one-hundred percent off trust. I give it all to someone, and they give it all to me."
The best aerial technique won't land 21-year-old Thora James her dream role in Amour—a sexy new acrobatic show on the Vegas strip. Thora knows she's out of her element the second she meets Amour's leading performer. Confident, charming and devilishly captivating, 26-year-old Nikolai Kotova lives up to his nickname as the "God of Russia."
When Thora unknowingly walks into the crosshairs of Nikolai's after-show, her audition process begins way too soon. Unprofessional. That's what Nik calls their "non-existent" relationship. It's not like Thora can avoid him. For one, they may be partners in the future--acrobatic partners, that is. But getting closer to Nik means diving deeper into sin city and into his dizzying world.
Thora wants to perform with him, but when someone like Nikolai attracts the spotlight wherever he goes—Thora fears that she's destined to be just background to his spellbinding show.
This sexy and exhilarating New Adult Romance can best be described as Cirque du Soleil meets the steamy, athletic romance of Center Stage.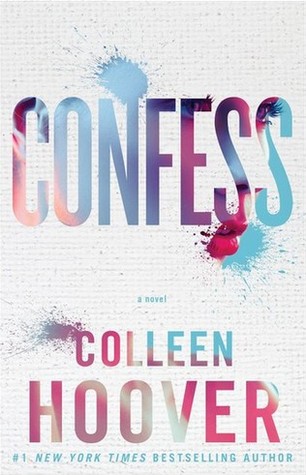 Confess by Colleen Hoover
From #1 New York Times bestselling author Colleen Hoover, a new novel about risking everything for love—and finding your heart somewhere between the truth and lies.
Auburn Reed has her entire life mapped out. Her goals are in sight and there's no room for mistakes. But when she walks into a Dallas art studio in search of a job, she doesn't expect to find a deep attraction to the enigmatic artist who works there, Owen Gentry.
For once, Auburn takes a risk and puts her heart in control, only to discover Owen is keeping major secrets from coming out. The magnitude of his past threatens to destroy everything important to Auburn, and the only way to get her life back on track is to cut Owen out of it.
The last thing Owen wants is to lose Auburn, but he can't seem to convince her that truth is sometimes as subjective as art. All he would have to do to save their relationship is confess. But in this case, the confession could be much more destructive than the actual sin…
When Tate Collins meets airline pilot Miles Archer, she knows it isn't love at first sight. They wouldn't even go so far as to consider themselves friends. The only thing Tate and Miles have in common is an undeniable mutual attraction. Once their desires are out in the open, they realize they have the perfect set-up. He doesn't want love, she doesn't have time for love, so that just leaves the sex. Their arrangement could be surprisingly seamless, as long as Tate can stick to the only two rules Miles has for her.
Never ask about the past.
Don't expect a future.
They think they can handle it, but realize almost immediately they can't handle it at all.
Hearts get infiltrated.
Promises get broken.
Rules get shattered.
Love gets ugly.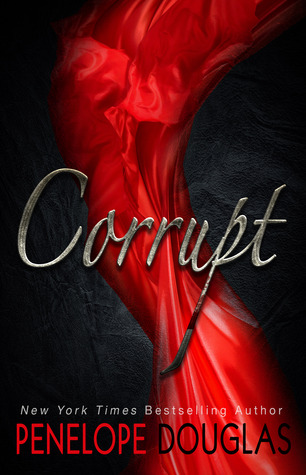 Corrupt by Penelope Douglas
Erika
I was told that dreams were our heart's desires. My nightmares, however, became my obsession.
His name is Michael Crist.
My boyfriend's older brother is like that scary movie that you peek through your hand to watch. He is handsome, strong, and completely terrifying. The star of his college's basketball team and now gone pro, he's more concerned with the dirt on his shoe than me.
But I noticed him.
I saw him. I heard him. The things that he did, and the deeds that he hid…For years, I bit my nails, unable to look away.
Now, I've graduated high school and moved on to college, but I haven't stopped watching Michael. He's bad, and the dirt I've seen isn't content to stay in my head anymore.
Because he's finally noticed me.
-------------
Michael
Her name is Erika Fane, but everyone calls her Rika.
My brother's girlfriend grew up hanging around my house and is always at our dinner table. She looks down when I enter a room and stills when I am close. I can always feel the fear rolling off of her, and while I haven't had her body, I know that I have her mind. That's all I really want anyway.
Until my brother leaves for the military, and I find Rika alone at college.
In my city.
Unprotected.
The opportunity is too good to be true as well as the timing. Because you see, three years ago she put a few of my high school friends in prison, and now they're out.
We've waited. We've been patient. And now every last one of her nightmares will come true.
***Corrupt is a stand-alone dark erotica set to be released Spring 2015.
New York Times, USA Today, and Wall Street Journal bestselling author J. A. Redmerski brings us a heart-wrenching, stand-alone new adult novel that fans of her blockbuster The Edge of Never are sure to fall in love with.
In THE MOMENT OF LETTING GO Sienna Murphy finally lands her dream job. It's everything she's ever wanted…or so she thought. When she's sent on a business trip to Hawaii, she meets Luke Everett, a guy who makes her want to forget all her responsibilities and give in to the promise of all the happiness they could have together. As their passion grows, Luke makes Sienna start to question whether the carefully constructed life she leads is really as perfect as it seems.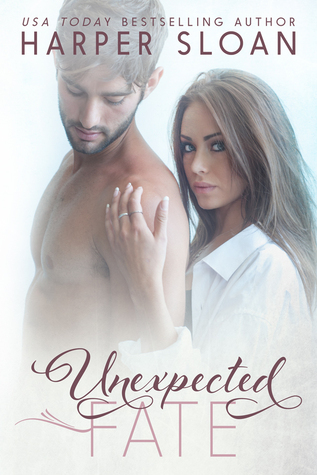 Unexpected Fate by Harper Sloan
Have you ever felt like you were living your life for a future that was predetermined? Like there was some bigger picture you just prayed you would someday see clearly? That picture has been crystal clear to me since I was old enough to recognize it for just what it was.
Or I should say recognize him for who he was.
I've loved Cohen Cage since I was a small child. He's been my everything for the last twenty-two years. I've loved him through every girlfriend he's ever brought home. Through his college years and then mine. I've loved him through two deployments. And ever since the day I told him how I felt, he's acted like I'm a stranger.
My name is Danielle Reid, and it's time for me to get my man.
Our future is an unexpected fate, and no matter what our parents, siblings, and friends say…it's going to be worth every second of the fight to make it happen.
Authority by R.K. Lilley
This will be released after Mr. Beautiful, and will be a standalone novel, connected to the Up in the Air series. It will be a heavy BDSM themed erotic romance focusing on the character Pete (the horse trainer from Mile High).